Sinusitis: A Treatment Plan That Works
Table of Contents
Wellington S. Tichenor, M. D.
642 Park Avenue
New York, New York
212-517-6611
We suggest that you proceed through this website in the order listed below.
Each page links to the next one.

All hyperlinks are categorized and found in the Bookmarks section at the end.
Most other links in this website appear as a pop-up window so you won't lose your place in this website.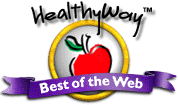 Dr. Tichenor recently published a study in the journal Emerging Infectious Disease about non-tuberculous mycobacteria (a tuberculosis like organism, also called NTM) as a cause of sinusitis. These patients got this as a result of irrigating with tap water. This was previously presented at the American Academy of Allergy, Asthma, and Immunology meeting on March 18, 2008. His associate, Ms. Walsh was interviewed for WABC news concerning this.

Dr. Tichenor completed a task force report on endoscopic evaluation of patients with sinusitis (both before and after surgery). It is available at http://www.aaaai.org/media/resources/academy_statements/practice_papers/endoscopy.pdf and also in the April, 2008 issue of the Journal of Allergy and Clinical Immunology with videos. He teaches a course on endoscopy in patients who have previously had sinus surgery at the American Academy of Allergy, Asthma, and Immunology each year. The next course will be in Feburary, 2013. He has also taught courses on sinus irrigation and comparing endoscopy with CT scans. Past courses are available online through the American Academy of Allergy, Asthma and Immunology. He was recently elected as a Fellow of the same organization.

Although a study on Amphotericin B showed that some improvement in patients with chronic sinusitis, there was not enough improvement in the study to allow the FDA to release it as a new product. We hope that a further study will start through Accentia Pharmeuticals. If you are in the New York area, you can contact our office (212-517-6611).

| | |
| --- | --- |
| | Dr. Tichenor's office was officially accredited as an office based surgery facility (called Park Avenue Endoscopy, PLLC) by the Joint Commission on Accreditation of Healthcare Organizations (JCAHO) in November 2006. He was reaccredited on September 23, 2009 and August 22,2012. |

For more updates, see below.

(Don't miss this page. It has a list of suggested medications.
)


General Information

(This is a 170K JPEG file with explanations for the layman - very helpful)

Image guided surgery

Update on Sinusitis, Allergy and Asthma
&nbsp&nbsp&nbsp&nbsp&nbspIncludes the double blind study on use of Amphotericin B in treatment of chronic sinusitis.

If you can't find what you are looking for, go to the search engine. Use your back button to get back to this page.

Dr. Tichenor has written the introduction to a new book on the empty nose syndrome. There is more information about the book available through the author's blog as well as information about how to purchase it.

Dr. Grossan, who developed the Hydropulse irrigation system, has revised his book entitled "The Sinus Cure". It available on the website http://www.thesinuscure.com.

U.S. News and World Report featured a report on Chronic Sinusitis with an interview with Dr. Tichenor. The magazine is available on their website.
---
Any comments on this site would be appreciated. Please send mail
to wtichenor@sinuses.com. We will attempt to answer as many
questions as is feasible personally, but are obviously limited
due to time constraints. Any items of general interest will be
included within the website.

The contents of sinuses.com © 1996-2012 by Wellington S. Tichenor, M.D.
Reproduction for educational, not-for-profit purposes is permitted if this source is credited
and the author of this website is notified of any reproduction for other than personal use.
If used on the internet, a link would be appreciated. This site does not accept advertising,
does not accept outside funding and is paid for by the author.
It represents the opinion of Dr. Tichenor, who is a specialist in sinusitis,
and is based on published literature on sinusitis as well as his own experience.
It was written by Dr. Tichenor.
Last modified December 2, 2012.

What is Sinusitis|Treatment Regimen|FAQ|Letters|For MD's|Allergy|Asthma| Bookmarks|E-Mail|